Our Mission Statement
The Portland Peace Choir strives to exemplify the principles of peace,  equality,  justice,  stewardship of the Earth,  unity and cooperation.  We sing music from diverse cultures and traditions to inspire peace in ourselves,  our families,  our communities,  and the world.  The Portland Peace Choir welcomes all voices.
Our Music Director, David Edwards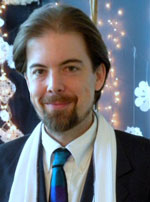 Cultivating the choral tradition to support the ongoing effort for peace in our world?  Sounds like a dream to Portland Peace Choir Music Director David Edwards.  DavEd, as he is often called, holds few things more sacred than music and community.  Here he finds the opportunity to weave these together in the interest of our global community's need for peace and justice. Growing up in Ann Arbor, Michigan, he was exposed to a wide array of musical influences, from his parents hosting jazz jam sessions, to the world class performances available in this cosmopolitan college town, to a local experience of the Motown phenomenon.  He also developed a keen awareness of the tenets of social justice and the novel idea of peace in our time. Ten years of college,  spanning two degrees (including a Bachelor's in Choral/Vocal Music Education from California State University, Long Beach), were followed closely by ten years (and counting) of parenting.  Sprinkle with a variety of positions both teaching music (most notably: ten years offering Music Together early childhood classes, and five years in the Waldorf environment) and directing it (from church music director to vocal director of a six-part a cappella group),  and a picture begins to develop of DavEd's diverse strengths and interests. He now seeks to apply what he's learned along the way to what could be the most rewarding experience of them all: leading our song of peace.  You are cordially invited to join in this chorus, sing with DavEd and the rest of us,  as we are able to… be it.  live it.  sing it.
Our Accompanist, Amy Vanacore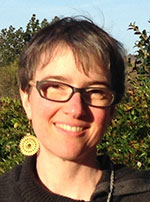 Amy Vanacore has more than 15 years of experience as a professional pianist and piano instructor. She holds a B.A. from Brown University, where she studied music theory, percussion, and psychology. Fluent in Spanish and English, she is passionate about cross-cultural learning, community, and social justice. She has accompanied hundreds of singers and instrumentalists in a variety of genres, including classical, musical theater, folk, jazz, and rock, and is excited to be performing with Nicaraguan singer-songwriter Clara Grun this summer in Managua, Nicaragua. Amy enjoys working collaboratively with choirs and is thrilled about accompanying the Portland Peace Choir!
The Portland Peace Choir is fortunate and very pleased to have David as our Music Director and Amy as our Piano Accompanist.