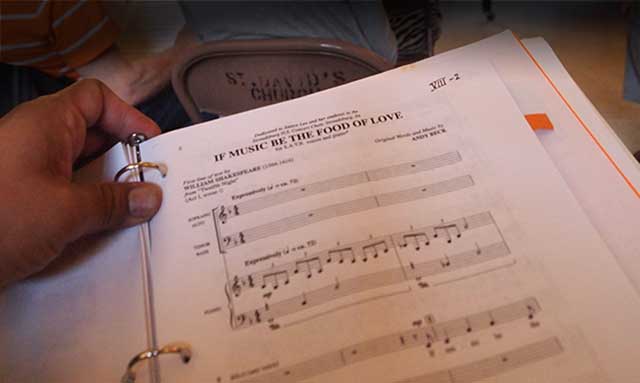 Singing in a Peace Choir is about much more than making music. It's a radical act of optimism and knowing that what we do makes a difference. It builds community. We who sing in the Portland Peace Choir believe in what we are singing. We see our music as a path to creating more peace, not only in our own lives, but for our families, our neighbors, our communities and the world.
We sing to lessen our own isolation. We sing to feel connection, to belong and to feel joy. We sing to learn new languages, to honor sacred traditions, to heal our wounds. We sing to promote peace.
All experience and skill levels are welcome in our community choir.  Basses and tenors are especially needed! The Portland Peace Choir does not have any religious or political affiliations.
. . . . . . . . . . . . . . . . . . . . . .
We rehearse Wednesday evenings from 7-9pm during the fall and spring semester, at Cherry Park United Methodist Church, 1736 SE 106th Avenue, Portland, OR. The door is open at 6:30 for check-in and socializing. First Rehearsal FREE! Come sing with us.