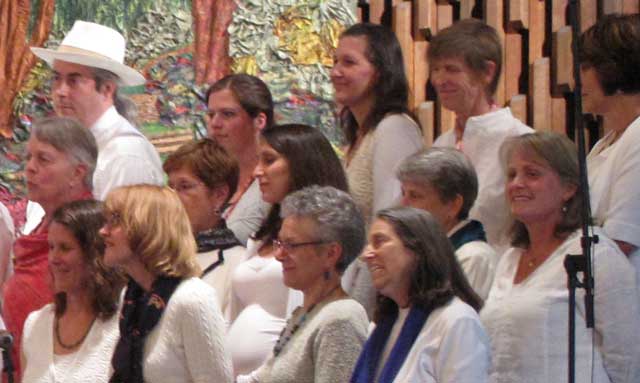 FALL 2022 SCHEDULE

Choir Practice:
Wednesday evenings from 7-9 pm (doors open at 6:30 pm)
First rehearsal:
Wednesday, September 14, from 7-9 pm.
Your Steering Committee will be hosting a Happy Half Hour to kick the evening off at 6:30 pm.
New rehearsal venue:
Waverly United Church of Christ 
3300 SE Woodward St.
Portland, OR 97202
Although the Waverly United Church of Christ enthusiastically supports our mission, Portland Peace Choir is not affiliated with Waverly or any other religious or political organization.
*All Portland Peace Choir singers and guests must provide proof of having received two COVID vaccinations to attend rehearsals. Be sure to bring your vaccination card or a photo of it. The wearing of masks is encouraged but will remain optional at this time.
. . . . . . . . . . . . . . . . . . . . .